We're back with the big reveal of our February Mystery Flavor with R&D! 🔍We were feeling all the love when creating the newest concoction in the lab ❤️ so let's see how we did with our decoy names for this month's flavor:
We LOVE the sound of a Lover's Lemonade, the highest voted answer 🍋 but the correct answer for the flavor of the month was Candy Heart Pink Drink! 💗
February Mystery Flavor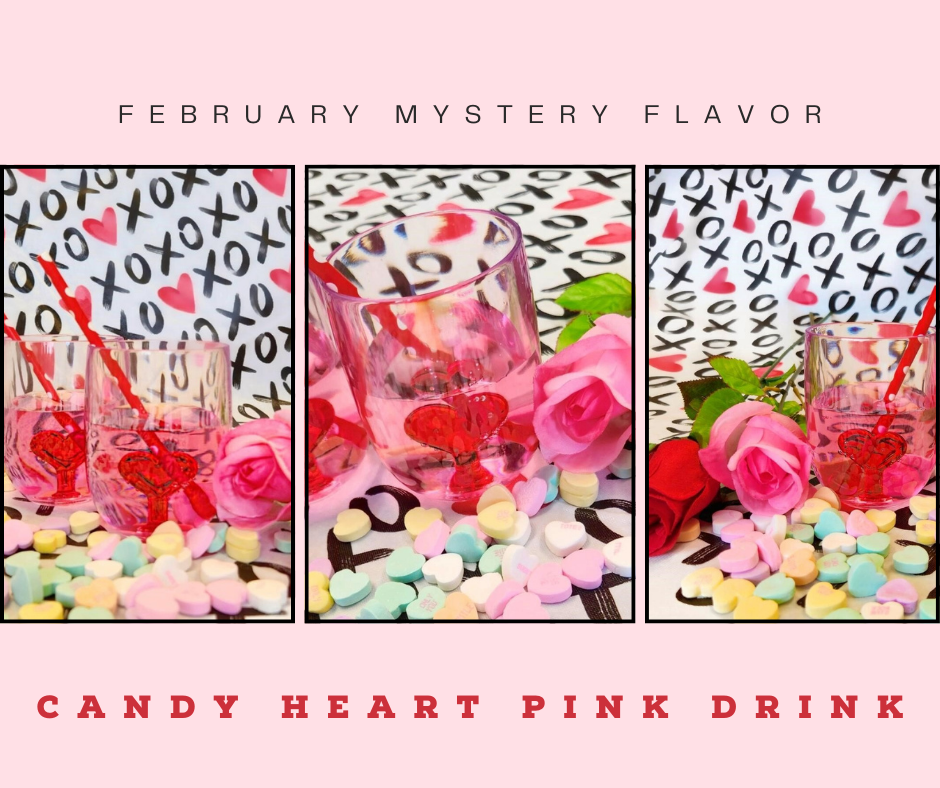 We didn't give any clues this time because we really wanted to focus this month's feature on the sexy ingredients that make up our Candy Heart Pink Drink!  Keeping with the Valentine's theme, we added some elements that have been shown to enhance libido and boost testosterone, otherwise known as "aphrodisiacs".
Aphrodisiacs are supplements marketed to improve your sex life.  We've all heard that eating oysters or chocolate before that time of the night can boost performance, but what are the actual ingredients that are causing this effect?
Vitamins and minerals like zinc, magnesium, and vitamin D have all been shown to support healthy testosterone production, which is a key factor in improving libido.  Maca and cocoa extract are other major ingredients in libido-enhancing supplements.  The flavonoids in cocoa can help bolster low nitric oxide level and improve blood flow, while maca helps balance hormones and lead to higher libido.
Pharmatech Labs
There are countless herbal supplements marketed as libido-enhancers, but it's important to research the ingredients in order to know what works and what's just hype.  Our team of experts at Pharmatech Labs have already done the legwork for you and can customize any formula with ingredients that work!  Find out more by submitting your free quote and stay tuned for our next monthly feature: Mystery Flavor with R&D! 🔍